Culture at Würth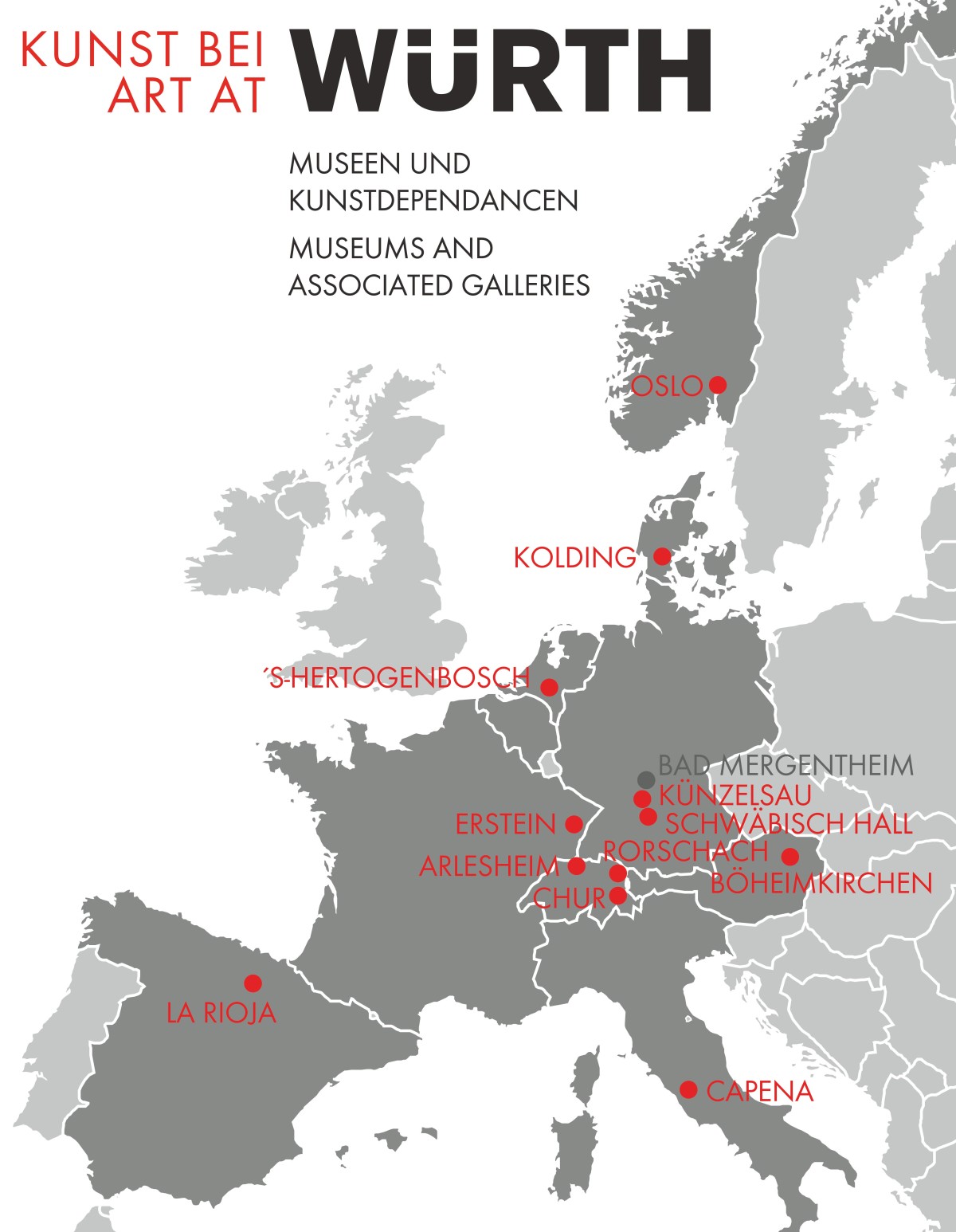 With the opening of the Forum Würth Rorschach, designed by the Zurich-based architecture firm Gigon/Guyer, the 14th gallery of the Würth collection has begun its work. Situated directly on the lakeshore next to the Lake Constance cycle path, one of the most popular cycling paths in Europe, it follows Chur and Arlesheim to become the third Swiss location to embody Würth's corporate culture of quality and design with a far-reaching impact.
Diverse cultural and social engagements are as much a part of the Würth corporate culture as the combination of visionary thinking and decisive action. In honour of this commitment and on the initiative of Dr. Reinhold Würth, a museum and event hall for lectures, conferences, concerts, readings and theatre performances was integrated into the German corporate headquarters in Künzelsau in 1991.
Since then, the Kunsthalle Würth and the Johanniterkirche, which houses the collection's Old Masters, have been added in Germany, as well as attractive exhibition spaces in the Würth companies in Norway, the Netherlands, Belgium, Switzerland, Denmark, Austria, Italy, Spain and France. The 15 museums and galleries throughout Europe all actively pursue the extraordinary concept of 'art in the workplace' and seek to represent central aspects of the Würth philosophy, such as modernity, internationalism and quality in the exhibited works. The foundation of all these activities is Würth's international collection comprising some 18,000 works of art.